It was in third year of our undergraduate program, a new café opened near our dormitory. Soon, it became a gathering place of students. They came here for dating, chatting, reading, and making theme party occasionally. The owner, Zhang Fan, was also an university student, majoring in marketing.
After knowing each other better, we got to know that the little shop was his internship program for a school course. Opened for about a month, the performance of the café was proved to be nice, gradually becoming a hot spot. We liked the place and the coffee with good price and taste. Apart from visiting there as any other customers, one or two times, we used the space for self-organized events. C6 Salon was named after the café. Zhang Fan liked the events that involved many young and energetic university students, since the image of C6 café in his mind was vigorous, locally rooted and culturally mixed. Our posters were always on their glass.
However, it was still difficult for Fan in terms of profit. He costed a lot on high quality coffee stuffs but sold in an incredibly cheap price. He didn't want to lose his student customers. The location brought local community but was also problematic. Generally speaking, it was near to students, but it was in a favela-like district, with countless, twisted single or double floor buildings, mess topography, long and narrow lanes, wires and poles, signboards with or without light, and so on. Especially during the night time, the shop was almost invisible.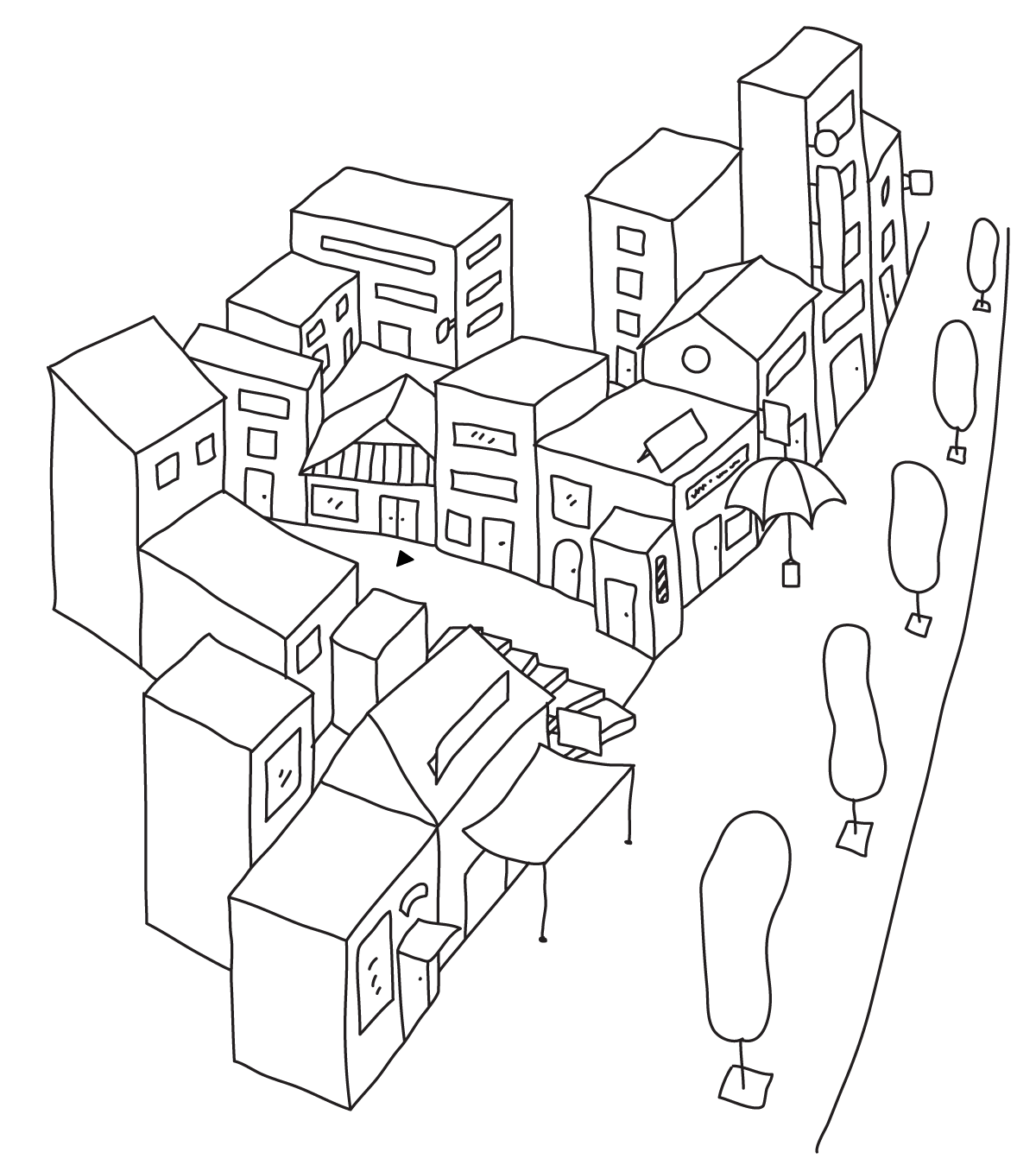 Starting to be worry, Zhang asked us to think about how to make the little cafe jump out in its own way, for attracting more people. At the beginning, we started to work on-site, being with the place, its patrons, its owner and the street outside. Before and after opening hour, we could do measuring, drawing, making model and involving the staffs. When it was busy, we could become a customer and observe the others. After the idea nearly formed, we did an round table meeting with Zhang and his shareholders.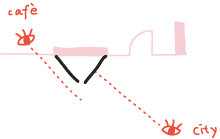 The board, we say, were all students with totally different backgrounds, putting their spare cash into the business, little amount of each. The amazing thing was that everybody treated the moment seriously, opinions, ideas, critics flying across the table with almost visible sparks. We enjoyed the process and got a lot. It led us to the final proposal.