Snowing! We made a snow cat in 15 minutes before going to school.
Surprisingly, Mr. cleaner kept it carefully right in the middle of two snow piles later on, giving the yard a bit baroque style. When the gate was open, the cat could be seen from far away, right in the middle, quite vivid!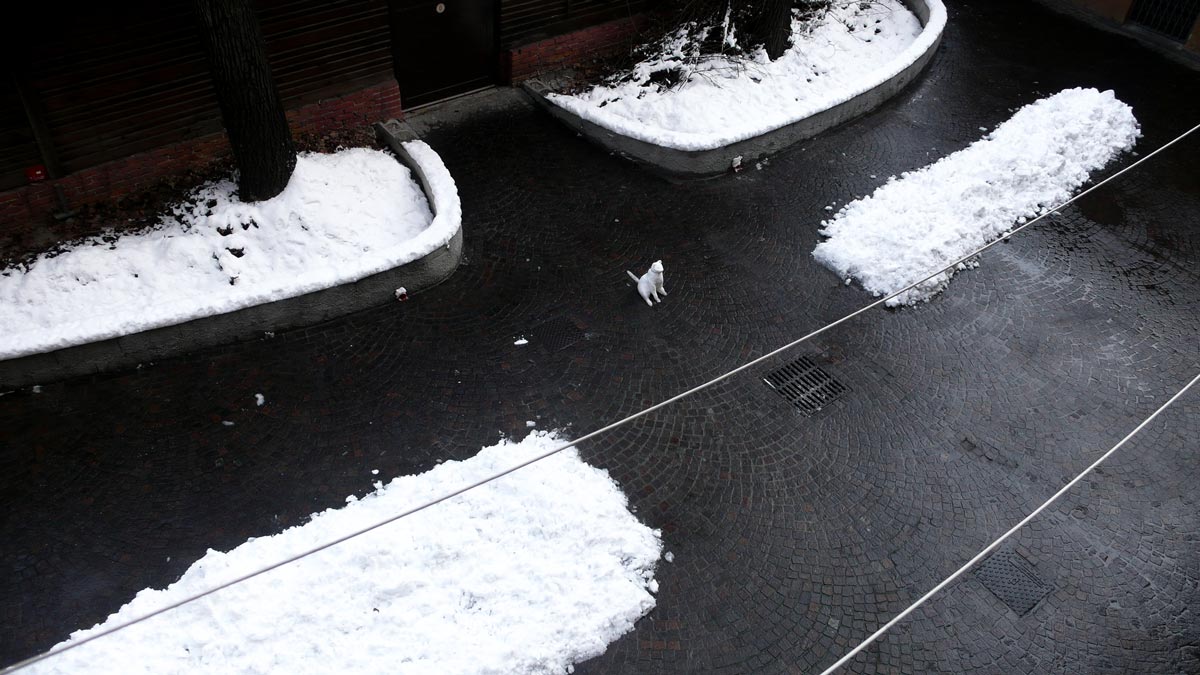 It remained there for about one week before being killed by car. Its head fell down from the upper body. We were captured by a heart-broken feeling at that moment: a creature given birth by us passed away.